1 dead, 7 injured in 2-alarm fire on Nostrand Avenue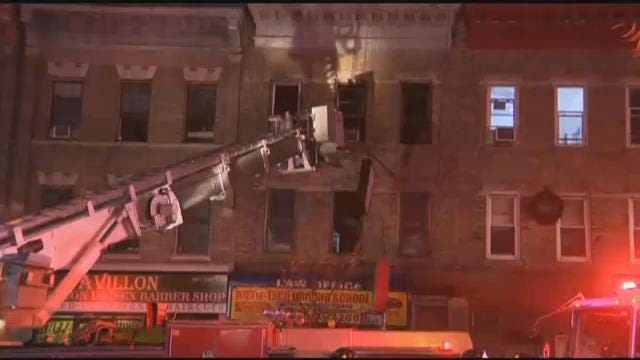 A deadly fire broke out inside a three-story home in East Flatbush early Monday morning.
Crews responded to the two-alarm fire at 1776 Nostrand Ave. around 4 a.m.
News 12 is told that a man in the building had to jump from the second story to escape the flames. Officials say the man was taken to the hospital where he was pronounced dead.
Officials say seven people were sent to the hospital, including a police officer.
More than 100 firefighters responded, and it took them about an hour and 15 minutes to get those flames under control. 
The FDNY says that by the time they arrived no one was inside the building. About half a dozen escaped through the back of the building through fire escapes. News 12 is told at least five made it out through the front of the building and were sheltered inside a nearby business.
The Red Cross is providing emergency assistance, including housing and financial assistance, to three families.
The cause of the fire is under investigation.