Daboll says Saquon Barkley's ankle improving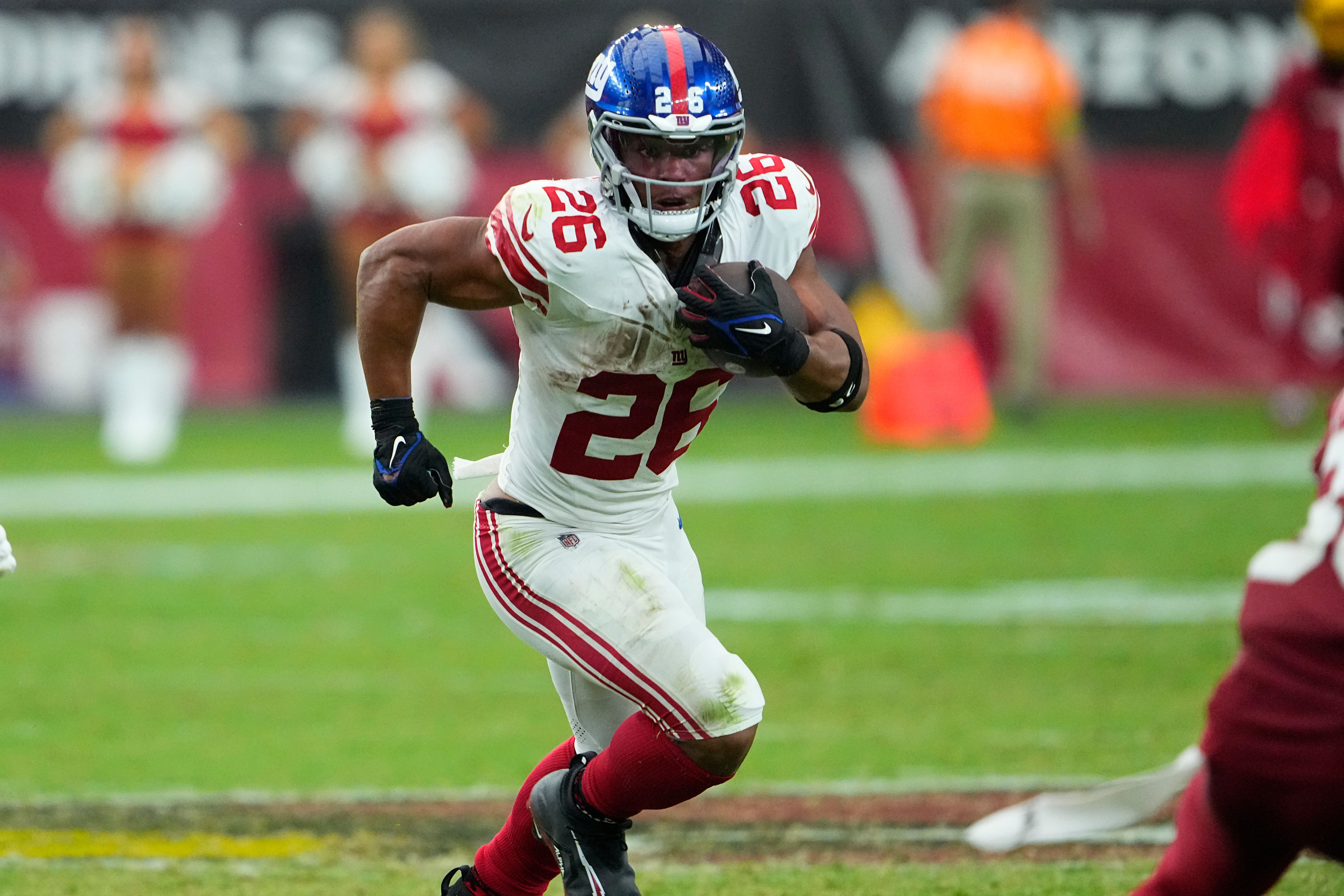 Saquon Barkley's sprained right ankle is showing signs of improvement and New York Giants coach Brian Daboll on Tuesday refused to rule him out for a game against the San Francisco 49ers on Thursday night.
"He's a lot better than I thought he would be today," Daboll said Tuesday in a Zoom call from Tempe, Arizona, where the Giants (1-1) are staying to prepare for Thursday night's game in Santa Clara, California, against the San Francisco 49ers (2-0).
New York beat the Cardinals 31-28 on Sunday in Arizona after trailing 20-0 at halftime.
The Giants held a walkthrough workout on Monday and were scheduled to have another on Tuesday in what Daboll said is basically a few days of mental preparation for the game.
Barkley hurt his ankle late in the fourth quarter when he was tackled after a short run on the game-winning field-goal drive. He had to be helped to the bench.
Daboll said on Tuesday that Barkley has a sprained ankle. There was speculation the 26-year-old running back would be out up to three weeks.
Daboll said Barkley has made considerable progress, adding "he feels a lot better today."
Starting left tackle Andrew Thomas injured a hamstring in the season opener against Dallas and Daboll said in the week leading up to the Arizona game that it would be a game-time decision. He didn't play. This week he said the same thing about Thomas and Barkley.
Daboll said left guard Ben Bredeson, who sustained a concussion Sunday, probably will not play. Inside linebacker Micah McFadden should be good to go despite tweaking his neck against Arizona.