KKK recruitment material spread in Babylon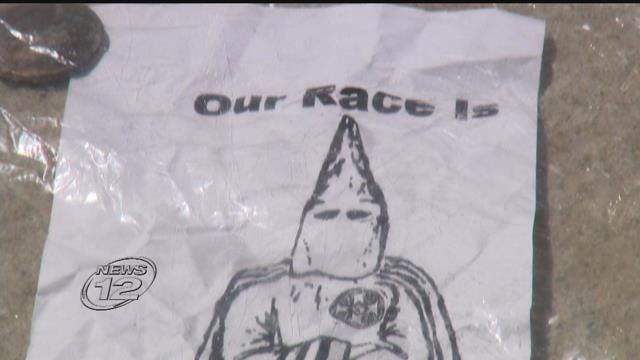 Some Babylon residents say they were shocked to find Ku Klux Klan recruitment material in their mailboxes and on their driveways Friday evening. 
Neighbors told News 12 that the flier, which states "race is our nation," does not represent the community. 
William Moss, the local NAACP president says he refuses to let the mindset behind this flier set the country back 100 years. 
"The reality is we were all created equal in His likeness and we have to learn how to love one another on this Earth," he says. 
Town Supervisor Rich Schaffer called the recruitment material "despicable." 
"We've had this at various times throughout history here and it's people who are trying to see if they can get a reaction," says Schaffer. 
Schaffer says he is working with police to try and find whoever is responsible.
News 12 has recently updated to a brand new version of our iOS and Android apps.  If you don't have auto updates enabled on your devices, head to the App Store or Google Play Store to update to the latest version.  This will ensure you keep getting up-to-date local news, traffic and weather information.