Students get second chance at high school diplomas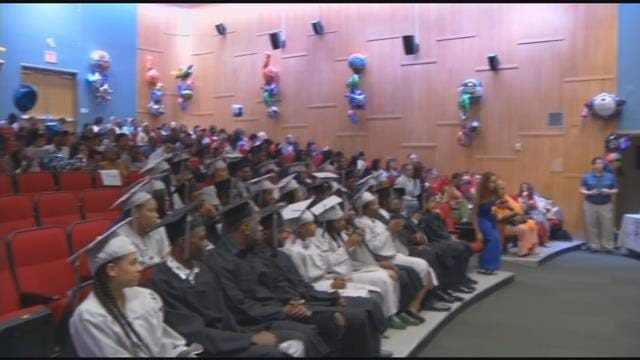 A special graduation ceremony was held Monday for a group of students who earned another shot at their high school diplomas.
Jahrell Thomas, 21, beat the odds to make it to graduation day and a basketball scholarship to study veterinary science.
"When I was younger, I used to be in the streets, I used to be in a gang," he says. "But it changed when I got here -- I stopped everything."
Thomas and about 50 others got their diplomas from the Brooklyn Democracy Academy.
Peter Miranda, 22, who dropped out of high school and was homeless, proves that it's never too late to turn your life around.
"It looked like I wasn't going nowhere, so when I came here it changed my whole life, so I'm proud of today," Miranda says.
Brooklyn Democracy Academy offers its students a chance to catch up with double the number of credits a regular high school offers. It receives funding from the Department of Education and the Jewish Child Care Association.
The graduates credit the academy's dedicated teacher with their success.