2 women charged in Brooklyn nail salon brawl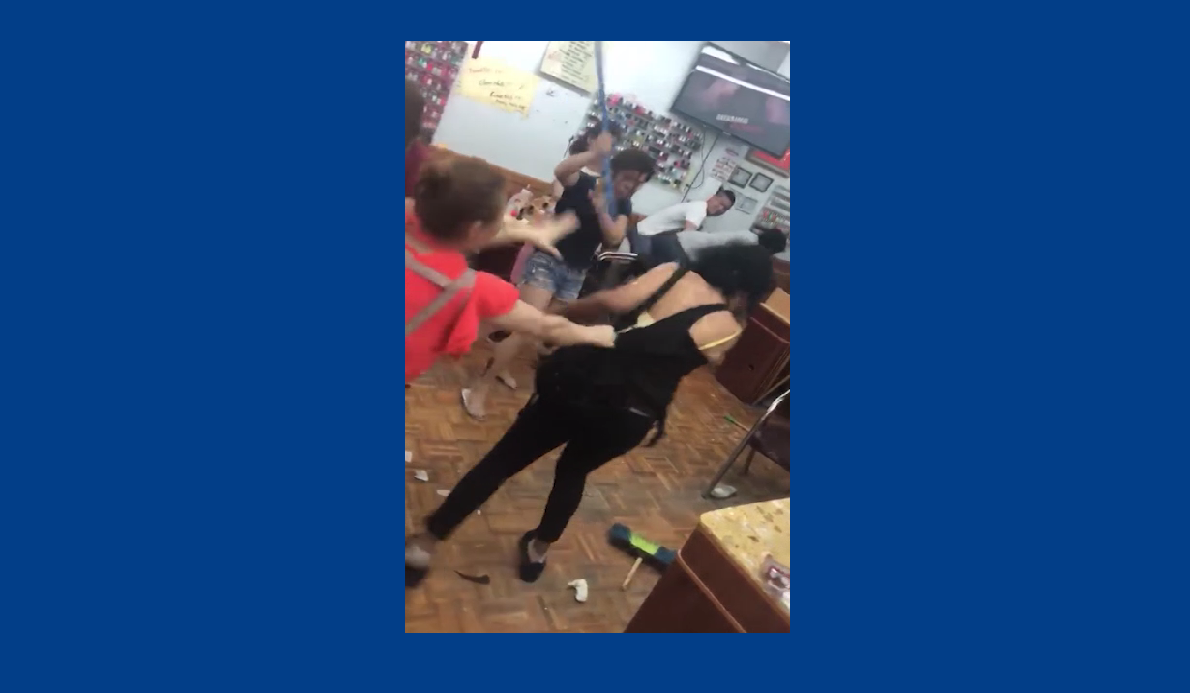 Neighbors are protesting an East Flatbush nail salon after police arrested a worker and a customer accused of brawling there.
At least one witness recorded the tussle with a cellphone camera.
Huiyue Zheng faces charges of assault, menacing and criminal possession of a weapon, according to court documents. Christina Thomas, who Zheng allegedly struck with a broomstick, also faces assault charges.
The incident happened last week at New Red Apple Nails on Nostrand Avenue near Martense Street. Some neighbors want the business shut down. Many of them rallied outside the shop Monday to protest the violence. The salon closed for the remainder of the day.
Later that evening, protesters marched to another nail salon that they say is owned by the same people. They demanded that the charges against Thomas be dropped.
Mercy Maduka says she witnessed the fight, recorded it with her phone and posted the video to social media Friday -- where it garnered hundreds of thousands of views.
News 12 is told that Thomas was at the salon with her granddaughter getting a manicure, pedicure and eyebrow wax. Thomas says that when she refused to pay for the eyebrow job that she thought was done poorly, an argument ensued and escalated. The nail salon, however, claims that Thomas refused to pay for all of the services.
The Brooklyn District Attorney's Office says prosecutors are examining more evidence and may alter the charges.