Historic chocolate company to turn 95 years old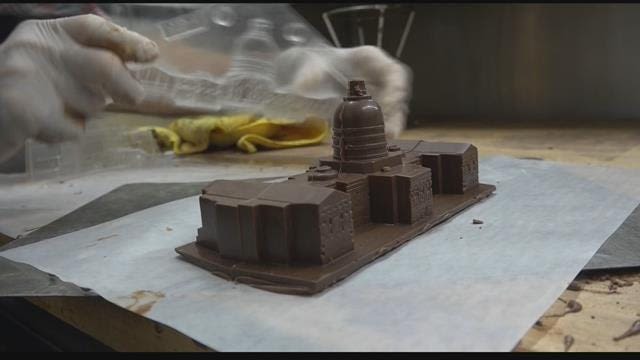 The 95th anniversary is approaching for a historic chocolate company in Sunset Park.
Li-Lac Chocolates started in Manhattan in 1923 and is still making more than 120 items by hand.
They include caramel bubbling in copper kettles, hazelnut truffles rolled in chocolate powder and more. The company also takes special requests.
Owners say they're just as dedicated to providing high quality classic chocolates.
"We keep those traditions alive," says co-owner Anthony Cirone. "It's important because that's who we rate as a company."
Li-Lac Chocolates moved to Brooklyn in 2004.
In celebration of 95 years, the company will be doing a special giveaway during the week of Oct. 8 so residents can sample some of their favorite treats.