Video shows man lunging, assaulting woman on Brooklyn street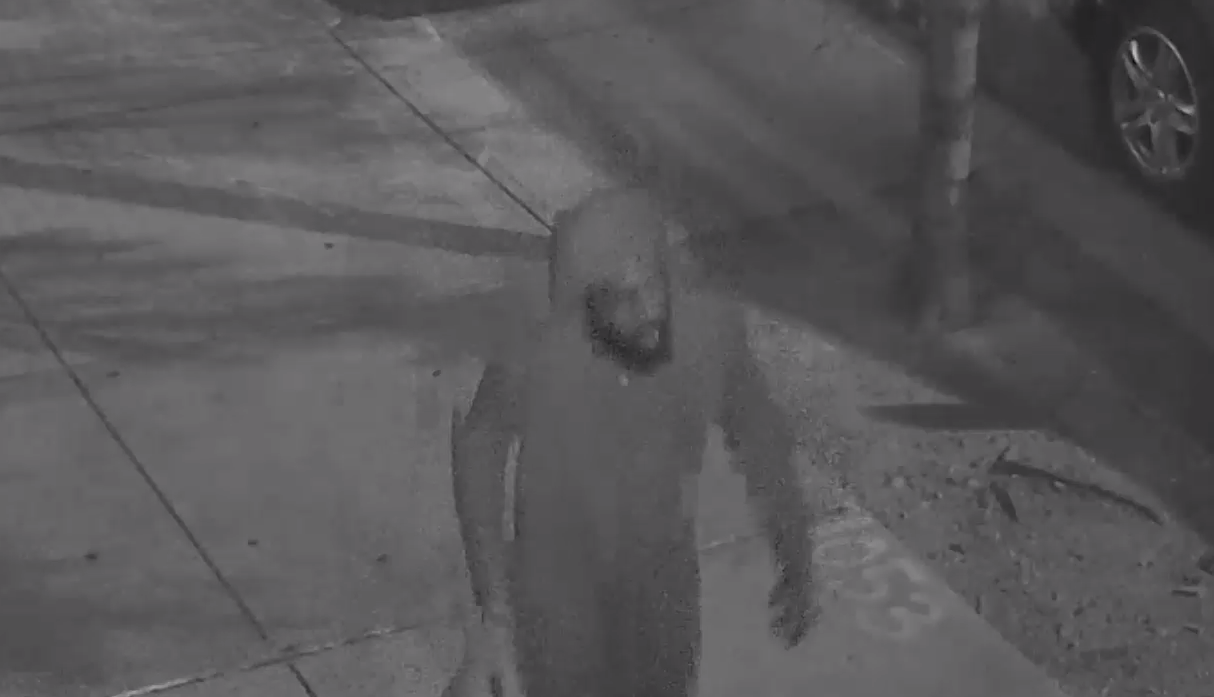 Police surveillance video shows a man lunging towards and attacking a woman on the streets in Brooklyn during a robbery.
The Aug. 8 recording shows the incident outside of Bergan Street and Schenectady Avenue unfold around 11:40 p.m.
The video shows the suspect and victim walk near each other as they cross paths on the street.
The man suddenly lunges at the woman and tackles her against a car before they both fall to the ground.
Police say the man also placed the woman in a chokehold and stole her backpack which contained a phone and tablet.
The man ran off after the incident and the woman was treated at the scene by EMS for bruising and cuts to her face and neck.
Anyone who recognizes the man is asked to call Crime Stoppers at 1-800-577-TIPS.